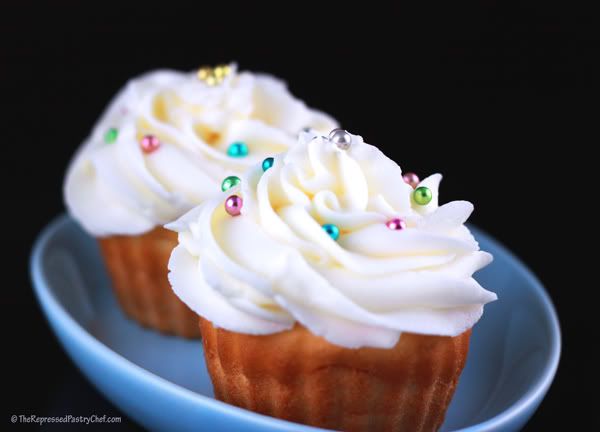 This week's Tuesdays with Dorie hostess was Carol of the blog Mix, Mix, Stir, Stir and she chose Dorie's recipe for the Perfect Party Cake.  Having made this cake at least ten times since first being introduced to it in the Daring Bakers challenge back in February of 2008, I do agree this is the perfect party cake.  Dress it up… Dress it down… even plain-ol nekkid… this cake is my hands-down favorite!  Having made it so many times as a full-sized cake… and not wanting all that leftover cake in my house… for this week's TwD I chose to go the mini-sized route and do cupcakes:)
But just to show that yes… I have made it as written… I'll include a couple of pictures :P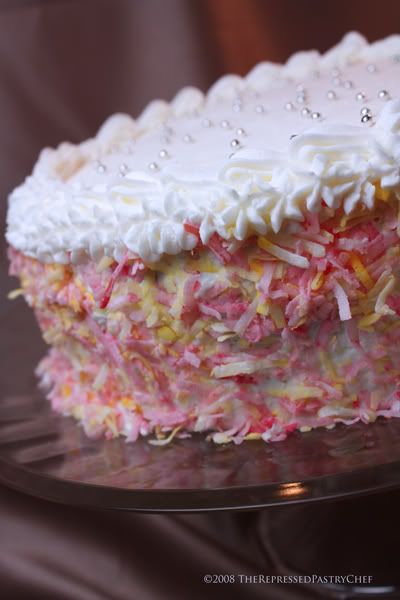 Last year for my birthday I knew exactly what I wanted… Dorie's Perfect Party Cake (pictured above and below).   There's just something so special about that white cake with lemon filling and raspberry filling that just 100% does it for me!!!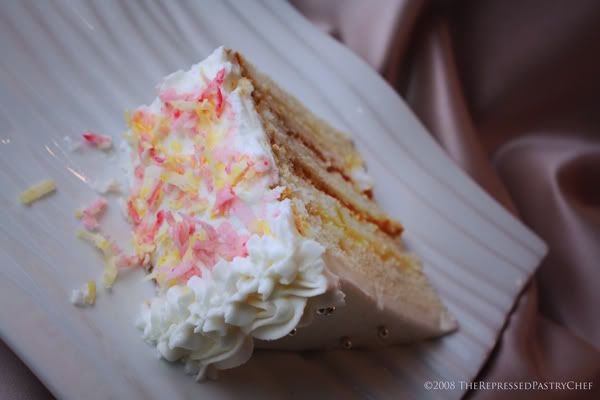 This cake has the perfect crumb and is an excellent balance between light-n-airy and dense.  It takes icing beautifully… but tastes incredible nekkid too.  In fact, speaking of icing… I must admit that I do not at all care for Dorie's icing recipe with this cake.  With only a couple of exceptions I'm not a fan of cooked buttercream so when I make this cake I use a recipe for what I consider to be the world's best buttercream… Buttercream Dream.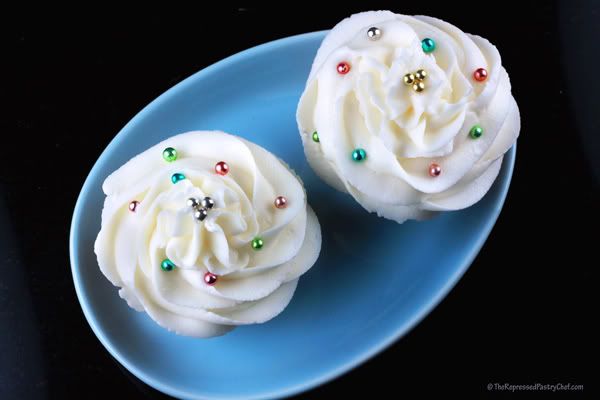 If you'd like the recipe it can be found on pages 250-252 of Dorie's book Baking From My Home To Yours (see blog sidebar)… or on hostess Carol's blog.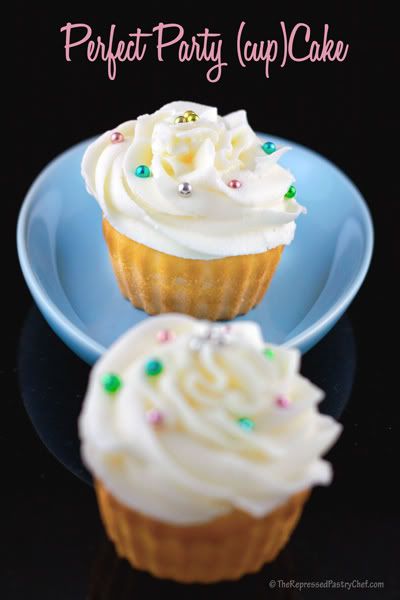 Have a delicious day!