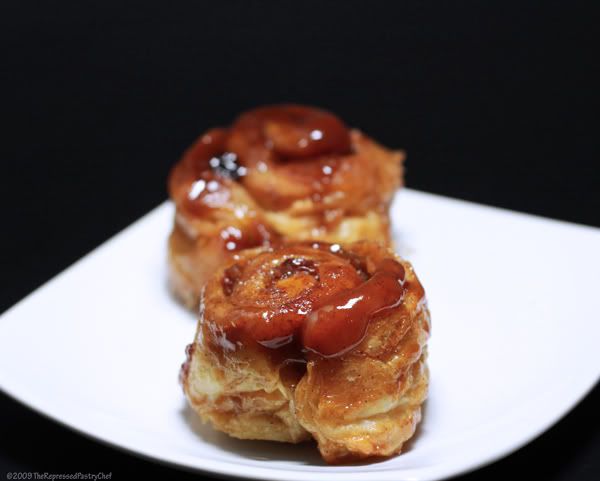 This week's Barefoot Bloggers recipe was Ina Garten's Tuna Salad.  Now definitely I love tuna salad but to be honest this recipe absolutely did not float my boat.  That's okay though… I mean not every recipe is for every body and this one just wasn't for me.  I decided to participate in something new for the Barefoot Bloggers and that's the Barefoot Backtracking.  It will be offered on occasion and allows you to make an old recipe and swap it for a required recipe.  The old recipe can be one that you've made and want to revamp or one that you've missed… and the recipe is of your own choice!  This was perfect for me this week and I took them up on the offer.  The recipe of my choice?  Ina's Easy Sticky Buns :)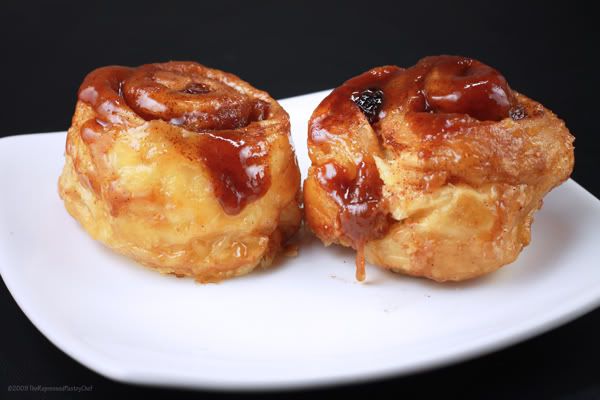 Really these are so easy to make and the ingredient list is short… store-bought puff pastry dough, butter, brown sugar, cinnamon and raisins.  I chose to omit the pecans.  They're baked in muffin cups, spend less than 30 minutes in the oven and come out oooey-goooey delicious!  They're definitely best served warm so if you have leftovers you'll want to reheat them.  These taste great on their own but I can imagine they'd be fantabulous served a la mode with a scoop of homemade ice cream.  Oh yeah, now yer talkin!
If you'd like the recipe it can be found here on the FoodNetwork site.   Please check out the rest of the Barefoot Bloggers… I'm sure lots of them actually made the Tuna Salad that was selected for this week :)
Have a delicious day!


Tags: barefoot bloggers, Ina Garten